SWAGGER AS INSPIRATION

Strategy/Art Direction/Design

Fursona merch sells out

How do you follow up success? That was the question that stared us in face after the Lil SonicFox plushie in 2021. For the second release, I based the design on their alternate red/black fursona. This new color scheme made me want to do something different.

EXECUTION
SonicFox's blue/white fursona is playful and mischievous, while their alternate red/black version is cocky and full of swag. The original launch of the Lil SonicFox plushie was fun and cheeky, the red/black fursona is about confidence and style.



Haute couture became the look. Specifically the bold styling of French fashion house Balmain.



Using this inspiration as a jumping off point I established a look/feel to convey the brashness of the red/black fursona. I planned the photo shoot using pre-existing images that matched SonicFox's body type. These ultimately became the poses and art direction.



Lighting was high contrast to provide a chiaroscuro vibe, but we tweaked it so we didn't lose the small details. We also moderated the lights to ensure we got soft shadows. I focused on dynamic camera angles and poses, this spoke to the boldness of the theme but kept things warm. This red/black simplicity is the cornerstone of the campaign.



With a style based on fashion, it only made sense to make clothing the heart of the campaign. But it couldn't be just a simple t-shirt or hat, it needed to speak to the persona. People needed to feel a different side of SonicFox, see a different side of Evil Geniuses. This drop needed to drip style.

When you clicked on any of our campaign social posts, you would be taken directly to the SonicFox Limited Collection. This special storefront was designed to mimic the campaign using everything from imagery, to font, and colors.



Each item was crafted to be a limited edition instead of the on-demand printing EG usually does. This allowed the designs to go beyond the simple chest centered layouts and instead made full bleed patterns and large scaled art an option.



This also let us craft different merch to go beyond our usual offerings. We created an embroidered bucket hat, a jersey, sweatshirts, and a custom boxed version of the new plushie. This boxed edition included a plushie sized "defender of trans rights" cape, a human sized cape, and a personal note from SonicFox themselves.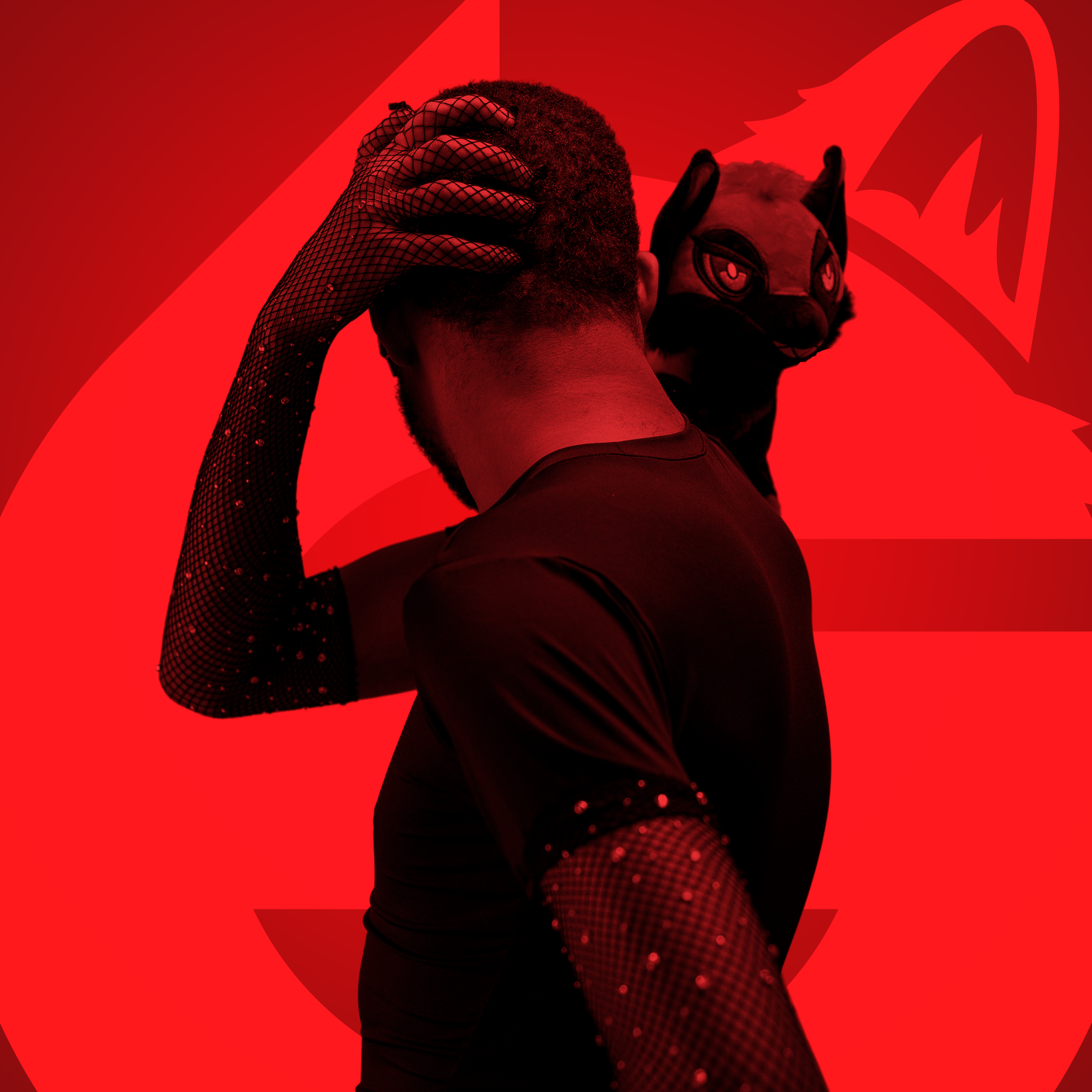 RESULTS
We sold out of our limited run clothing within hours. This campaign has forever changed how Evil Geniuses will handle merchandise in the future. Once again SonicFox has left an indelible mark on the world.

Social, Brand, Merch