CREATING WONDER

Concept/Art Direction/Design

The art of retail

Give Wonder was the holiday campaign tagline. But how to bring that to life in an impactful way? Make the retail space less about selling and more about inspiring.

EXECUTION
Today's technology is art. As you browse the branded halls of the Microsoft Store it should feel like visiting a museum. So we brought that metaphor to life by partnering with the incredible Yayoi Kusama whose playful artwork fills museums around the world.



Yayoi's polka dots are iconic and instantly recognizable. Using her work as a starting point we crafted patterns inspired by our color Microsoft Blue and Red palettes. We then experiemented with how these patterns would play out in a physical space. How might we treat the front of a storefront window, what would a painted pattern look like on a shopping bag.



As we fine tuned our explorations, the keyart took shape. Give Wonder needed to make you smile. It also needed to tie directly back to Microsoft brand standards and the products we were selling. It's a careful balancing act we had to nail.



Plan in hand, we dove into the store experience. We combed through all existing elements: podiums, stands, screens, tables, and shelves. Everything needed to be thoroughly considered to tell the Microsoft | Kusama story. Patterns can easily become "too much," so we took special care as we planned to ensure the eye was always delighted and never overwhelmed.

We crafted motion graphics loops that utilized the polka dots in exciting ways. Sometimes they would slowly flutter down like snow, other times they would splat onto the screen as they might a Yayoi canvas.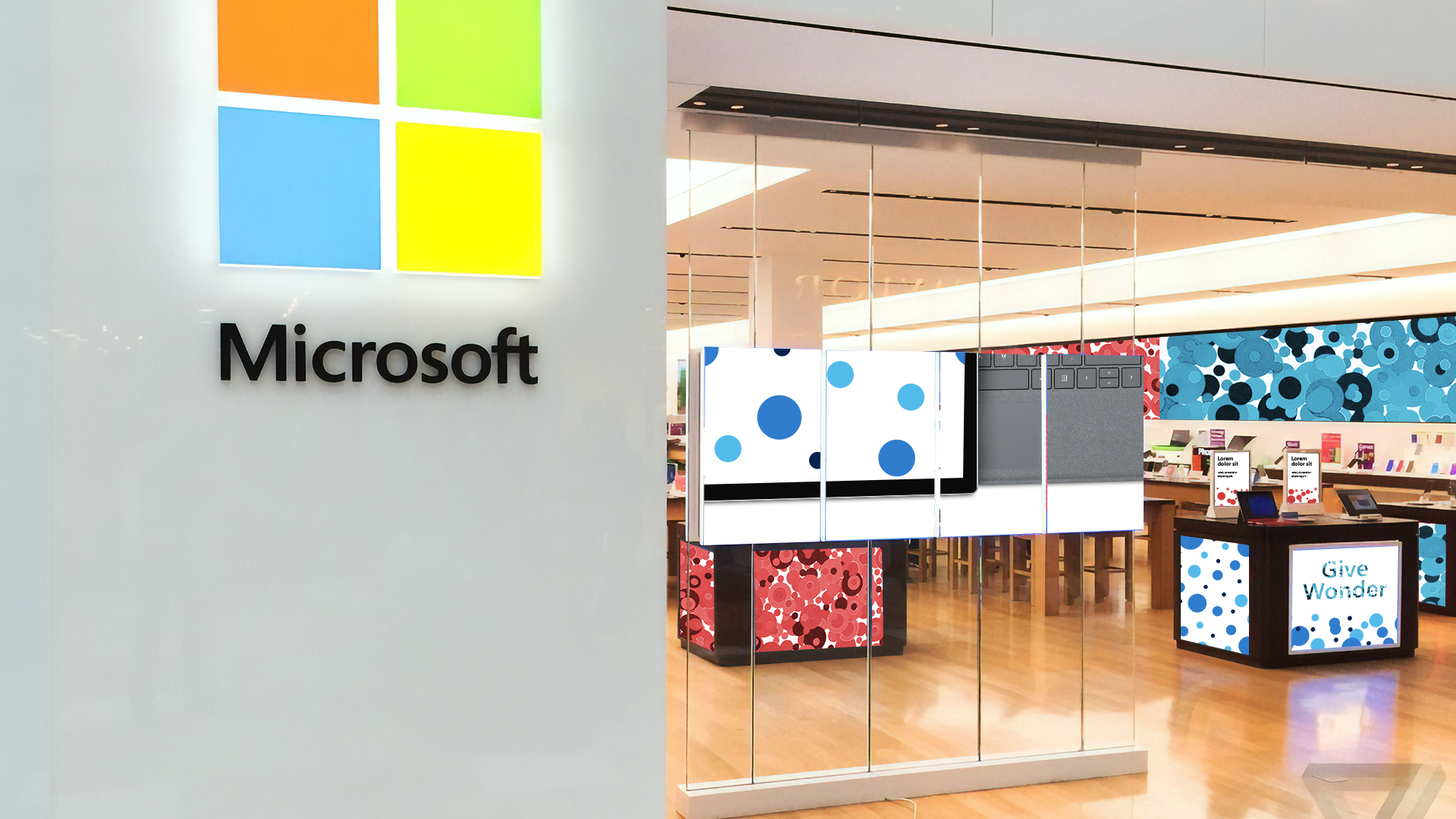 Utilizing the area around our stores was the most fun. Finding spaces that could broaden the reach of our narrative and set the stage for discovery as you rounded the corner and found yourself face to face with the Microsoft Store Give Wonder campaign.



With such beautiful and charming artwork it would be an absolute miss if we didn't work with Yayoi to make sure that every Surface leaving the store that season could be outfitted in an appropriately inspiring case.


OOH, Brand, Retail, Merch