STRENGTH WHEN YOU NEED IT

Strategy/Art Direction/Design


A new icon was born and pulled in 2.5M impressions


2022 PR News Social Impact Award Finalist

Historically the LGBTQ2+ community has been marginalized and pushed to the outer edges of gaming. Even as games become bigger and mainstream cis white men remains the overwhelming status quo.

Enter Dominique "SonicFox" McLean, a Non-binary, Black, and outspoken Furry who dominates the professional fighting game community. They are a beacon for the marginalized, a shining light that says you belong here, you have a place. Yet especially during lockdown few will ever get to meet their hero. There is only one SonicFox, but what if there were more of them to go around.


EXECUTION
We worked with Dominique "SonicFox" McLean and distilled everything they stand for into a plushie so all can carry a portion of their strength throughout their daily life. After sketches were signed off on and production had begun we needed to spread the word but in a style as mischievous and snarky as SonicFox.



To best capture their voice, we included their language in the description, which reads: "Modeled after the "Defender of Trans Rights" themself, this furry gremlin has been signed off by SonicFox to officially fuck shit up. Accept no substitutes. Own your piece of history today."

Leading up to the release of the plushie, SonicFox themselves and Evil Geniuses teased the plushie on Twitter with close-up ambiguous shots, creating excitement. Because SonicFox's furry suit is so closely tied to their identity, folks were confused about what the pictures were teasing.



Then with a series of Annie Leibovitz styled meme photos the official Lil SonicFox Plushie was announced to the world on June 15, 2021 during Pride Month and right in the middle of lockdown. SonicFox fans went wild with hundreds of retweets and thousands of likes.



Our social media campaign crossed all elements of pop culure, striking up conversations with all sorts. A famous hockey mascot, to food brands, movie properties, our historical players, and other teams.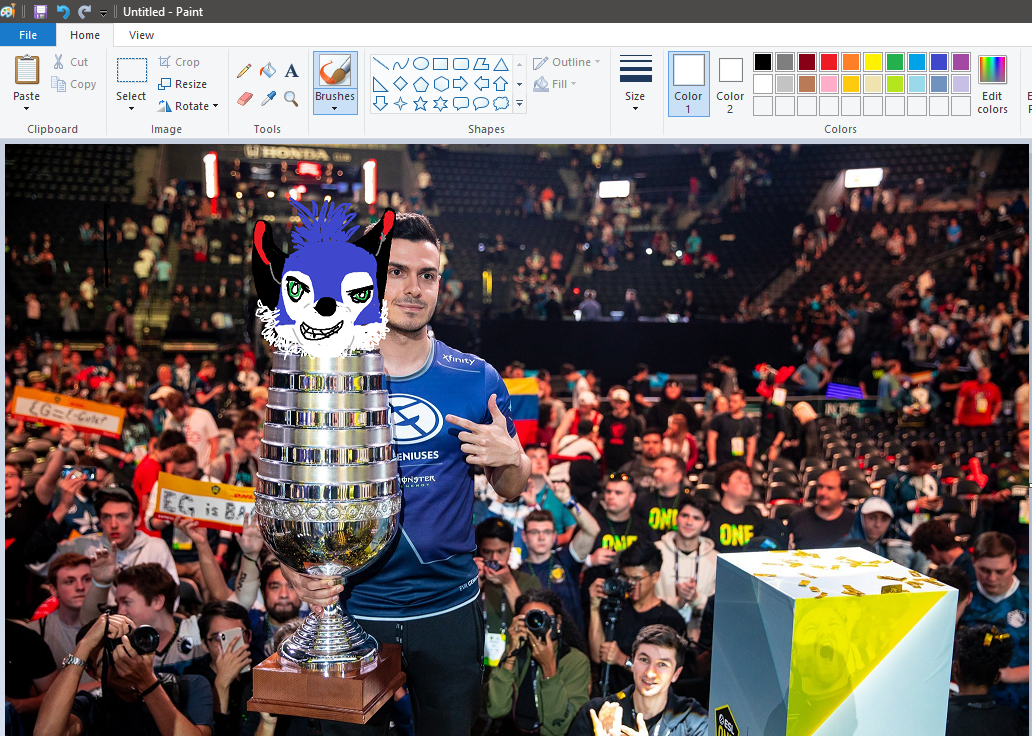 RESULTS
We sold out in less then 2 hours, destroying our KPIs. The Lil SonicFox Twitter takeover locked in over 2.5M impressions and garnered tons of unexpected media coverage.

Social, Brand, Video