Inspired HR

Art Direction/Design


Creating recruiter envy since 2019


The tech HR landscape is a loud noisy place full of free meals, signing bonuses, and amazing healthcare. Microsoft has a great story to tell, but has remained fairly quiet on sharing this publicly. Until now.

EXECUTION
The campaign tied into the already popular Microsoft Life ecosystem, and used real life personal stories as the backbone to share the offering with prospective employees. This classic set of benefits was newly christened "Microsoft Tools." Then, we took the story everywhere possible emplyees might be.



OOH, bustops, events, every possible touchpoint was discussed, and attention grabbing tactics were created and rolled out.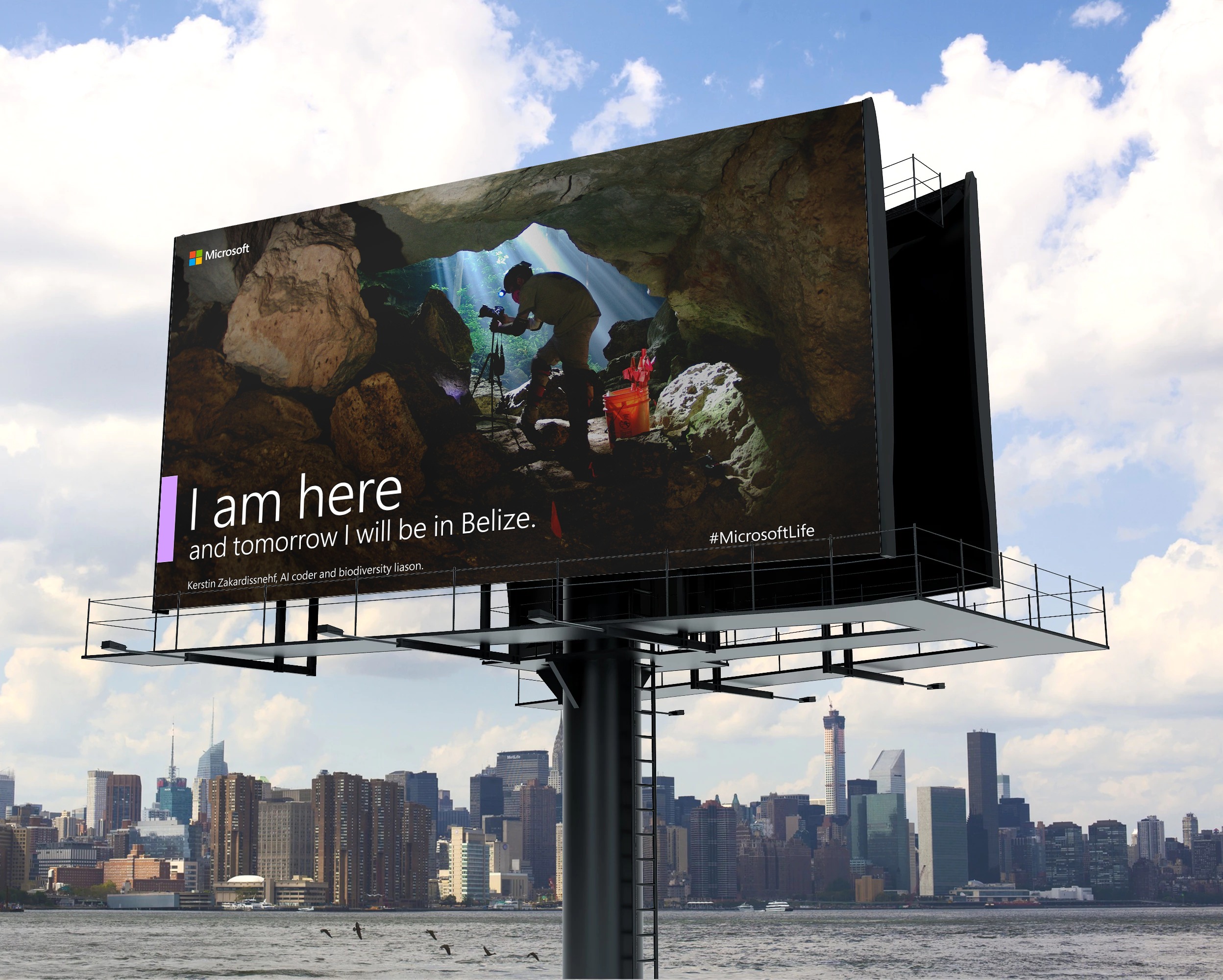 Positioned in locations across from Google, Facebook, or Amazon, we leveraged our campaign look and messaging to create an interactive experiencial kiosk that displayed the functionality and personality of the Microsoft Life Tools, even allowing users to apply and interview on the fly with a click of the button.



To make a statement at events, job fairs, and the like, we took the kiosk idea further and created a traveling walk-through gallery of the Microsoft Life Tools. Each panel gave an overview of the benefits told through the stories of Microsoft employees. We enriched each panel with simple AR, allowing our audiences to hear the voices of those we were featuring, and experience the content in a deeper and more enriching way.



To tie everything together, we worked alongside LinkedIn to create an app that compared work history data to draw parallels between the user and Microsoft employees that have had similar career paths. This way you could immeadiately find kindred spirits or a mentor to help you grow and add value to your Microsoft Life.



Our campaign reframed internal MS properties—shifting the narrative from being simply informational to showing the heart behind why Microsoft offers a robust series of tools.



A key piece was the creation of a unique print piece specifically for new employees—a tactile expression of the tools, the values, and the people of Microsoft. This book, filled with gorgeous photography and design, tells the story of employees from around the world who have just completed their own first year.



RESULTS
Microsoft was flooded with candidate submissions. The biggest sign of a job well done was that the HR specialists of the competition were green with envy as the Reddit boards began filling with "I wish we had thought of that," style comments.

OOH, Video, App, Digital, Social, UX